Our assisted living communities offer an alternative to traditional nursing care.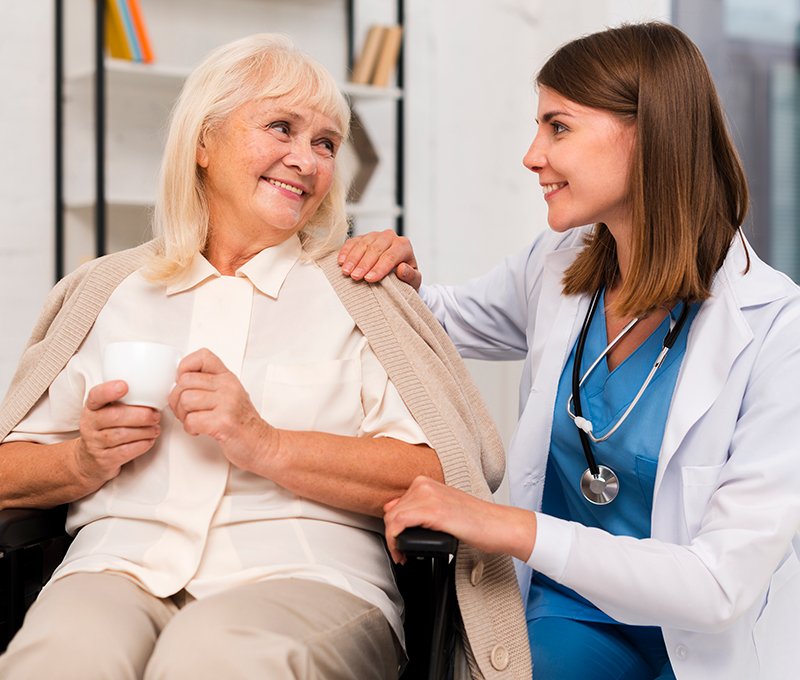 When you value your independence but recognize the need for some daily support, assisted living provides the support you need. We have a variety of living arrangements, personal care services, menu options, social activities and amenities. We understand that seniors have varying needs, it is our mission to promote independence, dignity, and quality of life. Our goal is to provide a broad range of options that help seniors enjoy a full life, while providing the professional assistance necessary for any who may need a helping hand.
Our environment is designed to feel like home while supporting the physical, emotional and intellectual needs of our residents. Choices begin with living accommodations designed for those who don't require 24 hour care and prefer privacy, but not to live alone. We have conveniently located our assisted living communities on the same campus as our nursing centers when available. Residents can then easily access physical therapy, occupational therapy and speech therapy programs if the need arises. As requirements change and long-term care concerns need to be addressed, we offer a natural transition within a familiar environment.
We examine long-term care insurances and are a Medicaid waiver provider. We review Medicaid waivers from the community and from those residents who already reside in our community for at least one year. Schedule an appointment today and we will help you navigate through your unique financials.
Medical Support
Administering Medications and Tests
Pharmacy Delivery
Taking Blood Pressure Readings
Monitoring Chronic Conditions
Scheduling Doctor Appointments
Transportation to Medical Appointments
Emergency System in each Apartment