Celebrating many years of love between our married residents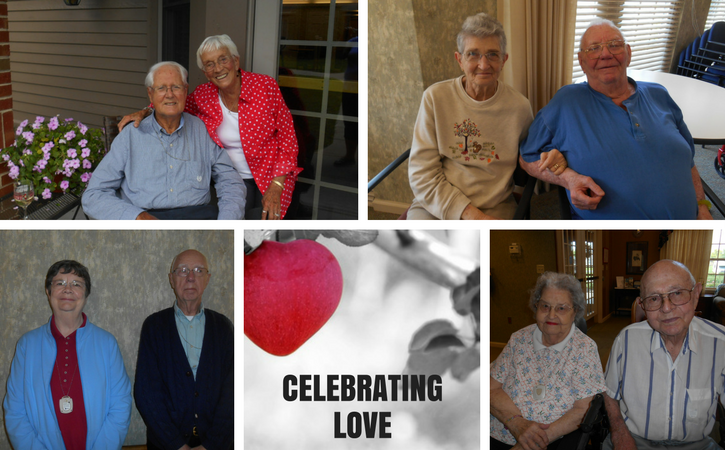 [nowmg_share]
Celebrating many years of love between our married residents
Many of our residents have come to live in our care community after years of marriage. Together, couples have lived rich, full lives. They have raised children, played with grandchildren, worked in careers, and kept houses in order. Now, in the sunset years of their lives, spouses are continuing on a new path together. We're proud to ensure our married residents are able to stay happy and together after many years of marriage.
We want to celebrate the love our residents share. Here are just a few of our resident's love stories.
Richard and Barbara Randell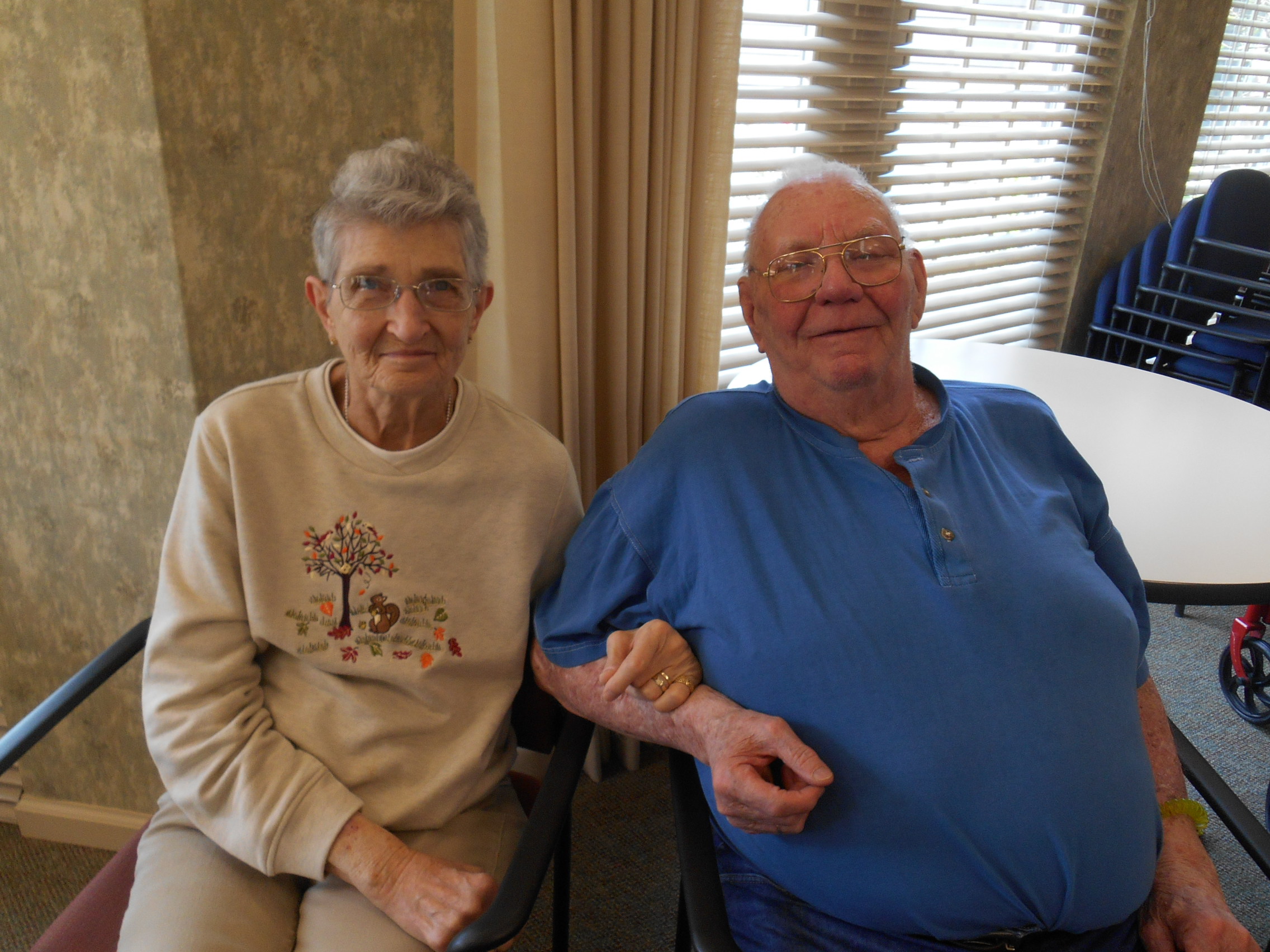 After meeting each other at a skating rink, Richard and Barbara dated for three years before Richard proposed. Barbara made Richard get down on one knee before she gladly accepted. The rest is history! They have been married for 57 years. Together they have three sons, who have been the joy of their lives.
"We have had a wonderful life together," Barbara said. "We have always gotten along, and never had a cross word to each other." She explained that the couple feels blessed to be able to stay together, living at the care community for two and a half years now. Together they have made many friends and enjoy participating in the activities offered at the facility.
Richard says that his wife was sent to him from God. "We have had a good life," he said.
Melvin and Mildred (Middy) Smith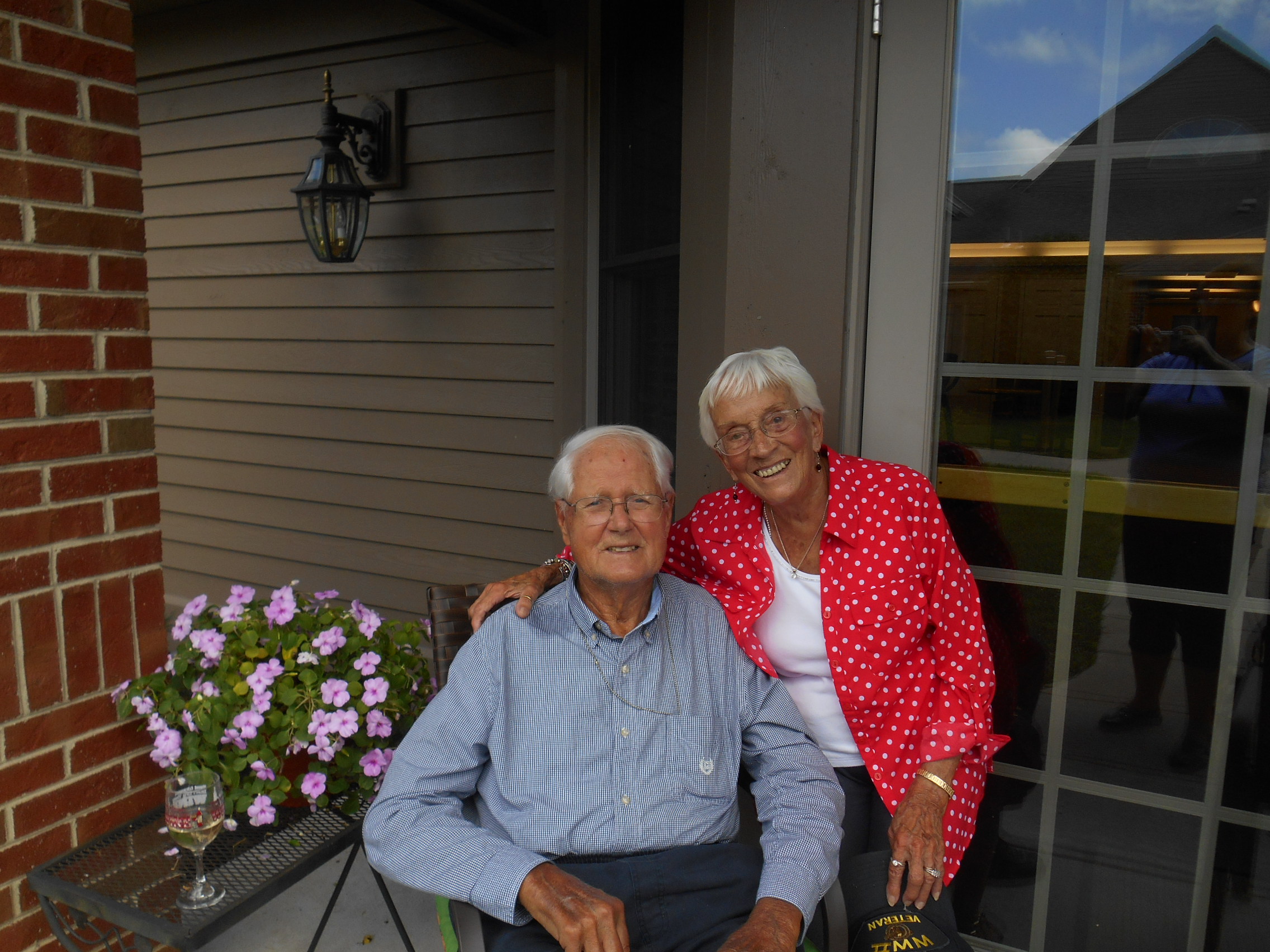 Although the Melvin and Middy have been married for 71 years, they met each other in a peculiar way; Melvin dated Middy's sister, Teddy. However, Teddy soon began seeing someone else. Even though he was no longer seeing Teddy, Melvin still kept coming around.
"For some reason, Melvin still came to visit my brother (or so he said)," Middy says.
It wasn't long after that Melvin asked Middy if he could take her home from a basketball game. Then they started dating. "We dated until February 1942, when Melvin turned 21 and joined the Navy," Middy said. "I wrote to him every day during the war, until he returned after WWII was over in October 1945."
The couple married on November 4th after church service. "It was a very small, simple ceremony, and it has lasted for 71 years. We were blessed with two daughters, two great sons-in-law, four grandchildren and one great-grandson. We have had a very good, fun-filled life together," Middy said.
Middy and Melvin have lived together at Garbry Ridge Assisted Living since January 2015. Middy loves to stay busy and has taken it upon herself to water all of the plants around the building. She also stuffs envelopes if extra help is needed. Middy has a giving spirit; she never meets a stranger and is always willing to help someone if they need it. Melvin and Middy love music entertainment and spending time outside in the courtyard.
Rod and Daryla Young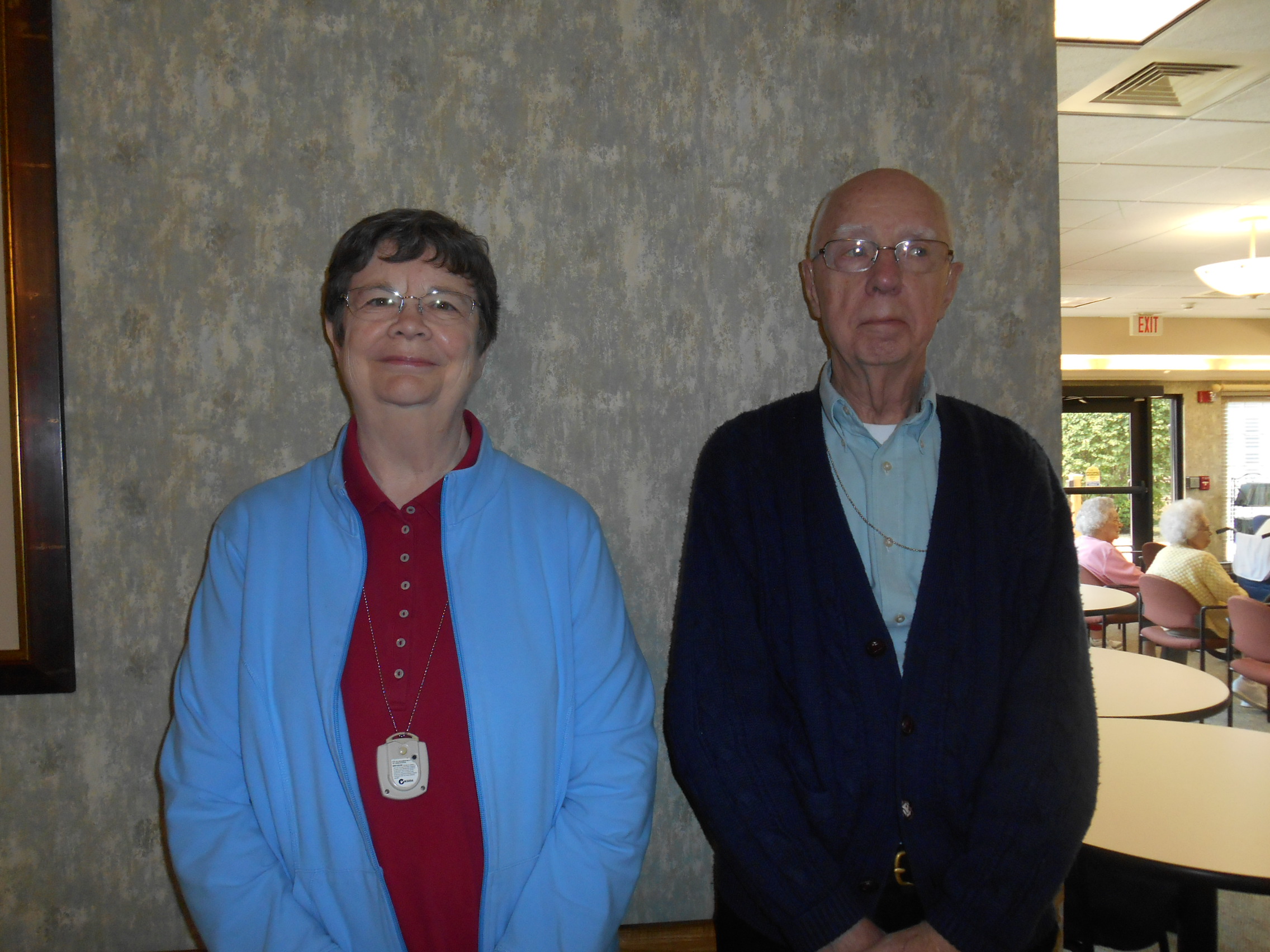 Daryla meet Rod when he moved into the same apartment building. She had been living in Dayton, Ohio, with two roommates when Rod moved into the building with a roommate of his own. One evening in June of 1965, Rod and his roommate joined the three girls for a meal. Rod and Daryla hit it off and started dating shortly after.
Rod had been working at Wright-Patterson Air Force Base, but moved to Massachusetts for a job. The couple married on April 23, 1966 in West Milton, where Daryla grew up. They have a son who lives in Vermont and a daughter who lives in Maryland.
Together they have lived at Garbry Ridge Assisted Living since March 2016. Both of them like living at the care community.
"I really enjoy it here, to have someone cook and clean for you, it can't be beat," Daryla said. Rod agreed with his wife. Both are involved in activities and are especially fond of noodle ball. Together they volunteer at the local library.
Harry and Helen Millhouse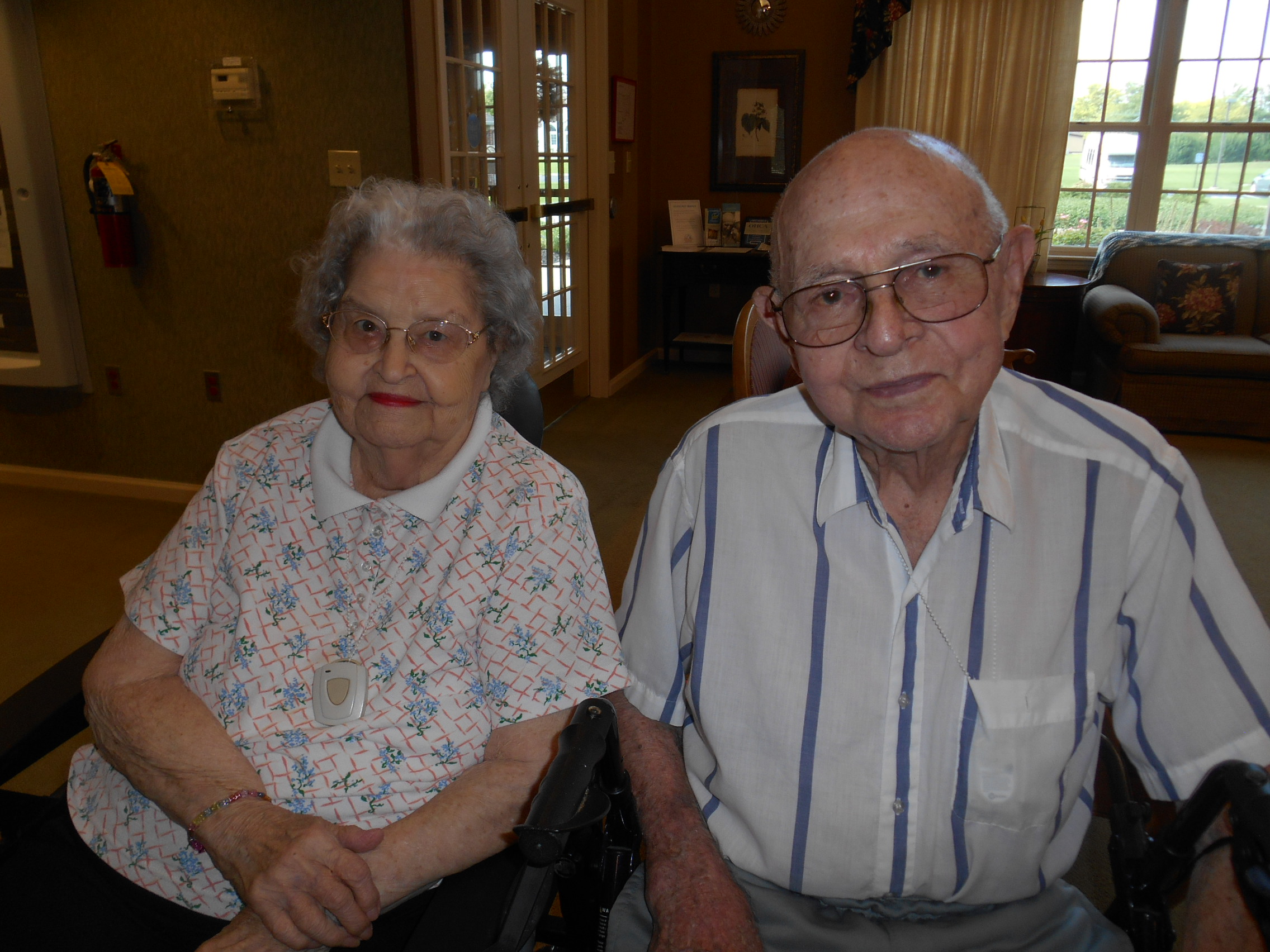 Harry and Helen met when they were in school. Both were in a class play together where Harry played the father of Helen's character. Soon after they began dating, graduating the same year they started dating. After graduating, Harry enlisted in the army and left for two years.
Once Harry returned home on leave the couple were married. Together, they raised two sons and have been happily married for 71 years.
Living at Garbry Ridge has made things a lot easier for both Harry and Helen. Keeping up with taking care of the house, along with cooking and shopping, had become difficult for Helen. And Harry had begun to have difficulty driving, and felt unsafe on the road. Together they have lived at Garbry Ridge for 18 months.